| | | |
| --- | --- | --- |
| | Insectmania | |
| | | |
| --- | --- | --- |
| | Welcome to the world of creepy crawlies | |

A bug!!! Most People react with "UGH!" or "Step on it!" However, insects are probably the most versatile, adaptable and resilient creatures on Earth and deserve more respect--well, most of them do!!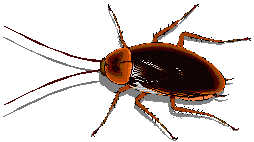 This website celebrates the unique qualities of the insect world through the artwork and written expressions of school children who have hopefully learned to like, or at least accept, these intriguing mini-beasts! Insect humor, information, and other interesting insect sites are also included.

Enjoy your visit to "Insectmania"---and thank you for not reaching for the bug spray!
You are visitor number:
Comments/suggestions welcomed